Perhaps no rivalry in cinematic history is as legendary as the one between Arnold Schwarzenegger and Sylvester Stallone. What a marvel it is that two of the greatest action heroes of all time were contemporaries! But after some three decades of being neck and neck in the Hollywood world, who ultimately had a greater, more iconic career?
First of all, let's take a look at the numbers. Stallone's movies have earned a total of $1.8 billion, compared to Schwarzenegger's $1.7 billion. However, Sly appeared in 42 movies, compared to Ahnuld's 30, meaning that Schwarzenegger earned quite a bit more per movie than his rival did!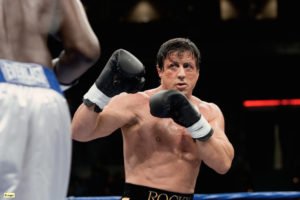 Of course, money isn't everything when it comes to the movies – in awards and accolades, Stallone shines with Best Actor, Supporting Actor, and Screenplay nominations in the Academy Awards, Golden Globes, and BAFTAs – none of which Schwarzenegger has – among a wide variety of others. It must be said, though, that Stallone also has a remarkable list of "Worsts" from the Golden Raspberries.
But the movies aren't everything when it comes to a career, either. While Sylvester Stallone's work is primarily as an actor and secondarily as a screenwriter and filmmaker, Arnold Schwarzenegger has done everything from bodybuilding to politics – love him or hate him, he was Governor of California from 2003 to 2011, and was also on the President's Council on Physical Fitness and Sports from 1990 to 1993.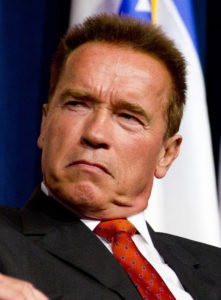 Moving back to cinema, whose roles were more memorable? Stallone's underdog Rocky and Rambo roles were some of the most memorable around, but he hardly has anything else to call his own. Meanwhile, Schwarzenegger has had a wider variety of roles and franchises that have made him even greater in cinematic history – Terminator, True Lies, Total Recall, Predator, and Kindergarten Cop all come to mind.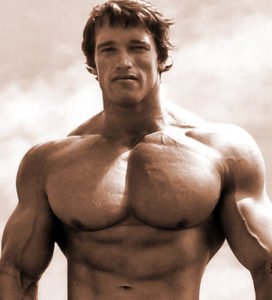 It seems like it's a closed case for Arnold Schwarzenegger to win this rivalry. He's just that much bigger all around. But that doesn't mean that the story ends here! Stallone recently co-starred in the critically-acclaimed Creed, in which he garnered his third Academy Award nomination, and worked on the screenplay for the sequel. Meanwhile, Schwarzenegger reprised his iconic role in 2015's Terminator Genisys, paving the way for the second highest grossing film in the franchise. These two stars' careers are far from over, and we're excited to see what happens with them next!
Which of these action stars is your favorite? Who do you think has had the better career between them?