When someone mentions "kung fu," the image that most likely appears in their head is that of a fluid, albeit nondescript style of martial arts. That, or the 'drunken style' kung fu which is easy to spot with its swaying motions. People think they know what "kung fu" looks like because of how it's portrayed in movies, but the truth is there are many different variations of the discipline across China.
There are more than ten different styles of kung fu that have evolved over the years.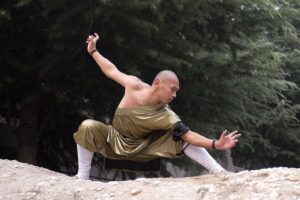 The most common and widespread form of kung fu is the Shaolin style. Made famous in pop culture due to the efforts of the Shaolin monks, this style is associated with the Shaolin temple on Mount Songshan in Henan Province, China. It's the most common kung fu discipline in the west due to being featured in many movies, and it's one of the few variations to have elements of Zen Buddhism integrated into the practice.
Another "movie" kung fu style is the praying mantis style, developed in the late Ming and early Qing periods of Chinese history. As the name implies, it sees the practitioner mimicking the actions and stances of a praying mantis, and is featured in movies due to its curious look.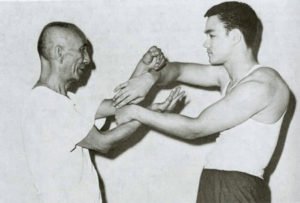 Two more popular forms of kung fu are tai chi and wing chun, although they are perhaps better known as their own type of martial arts, instead of falling under the kung fu banner. Today, tai chi is recognized as a relaxing form of exercise due to its slow movements, while wing chun is a simpler but more dangerous variation, popularized by Bruce Lee's teacher, Yip Man.
Tai chi's use of the mind in coordination with external movements is similar to that of two further kung fu styles, baguazhang, and xing yi quan. Baguazhang is slower, more akin to tai chi's relaxing qualities, while xing yi quan is more aggressive. Another such kung fu variation is choy li fut, created in the 1830s.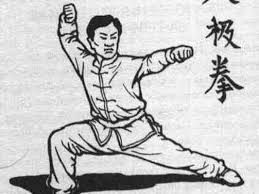 One interesting kung fu style is bajiquan, which focuses on explosive techniques that work best in close quarters. Upon viewing the methods, it's like a kung fu version of the Israeli krav maga—and many people seem to agree, as bajiquan is mostly used by bodyguards. And speaking of short-range styles, another popular variant is nanquan, which is a kung fu-style of boxing.
Bringing our examination of kung fu styles up-to-date, a more modern kung fu variation is Chángquán, which focuses on fully extended kicks and other strikes, which makes it a useful variant for martial arts competitions.