Martial arts movies are everywhere, with incredible action scenes of fighting, zipping around on wires and cheesy taunts a many. China has dominated the Kung Fu movie genre since its inception, however there are a few western classics that have made their way into our list of the 10 best Kung Fu movies (that you can watch now!) of all time.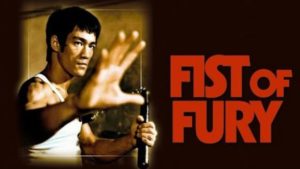 10: Fists of Fury
This is one of the biggest in the industry, bringing Chinese based martial arts movies to the forefront of popularity in early 70s Britain and America. Starring Bruce Lee in his second lead role following The Big Boss released in 1971.
The movie follows the real life story of the killing of a legendary Kung Fu master. Lee, playing Chen Zhen, puts on one of his most crazed performances as he rages against the occupying forces that he claims are responsible for his master's death. A must see for any Kung Fu or martial arts fanatic.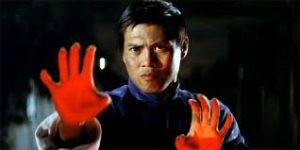 9: King Boxer
This movie was also released in 1972 and sadly was somewhat overlooked given Fists of Fury's international fame. However, this movie did not slip under the radar of the then young Quentin Tarantino, who eventually copied some of the themes and styles of this movie in his yet-to-be-completed trilogy Kill Bill. This movie features Lo Lieh, a martial arts hero on the big screen well before the arrival of Bruce Lee, and is said to have set the template for many generations to come.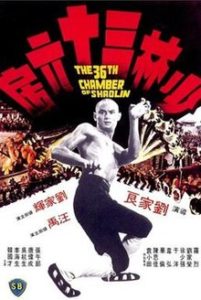 8: The 36th Chamber of Shaolin
This movie, although awkwardly named, stars Gordon Lui as a wannabe student who breaks into a Shaolin temple to learn the secrets of their unique Kung Fu traditions. Shadowed with a story of vengeance after the protagonists father is killed, this movie is more complex that it first appears.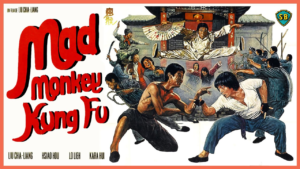 7: Mad Monkey Kung Fu
The secrets' in the name of this one…Kung Fu monkey. Another one of Lau Kar-leung's hilarious movies, this one follows two fighters who always try to upstage one another. Also to no surprise, the main Kung Fu style in this movie is that of the monkey which then spurred on a series of other monkey fist Kung Fu inspired movies that eventually became its own sub-genre. Today, this 1979 movie is a little dated, and a scene involving a live monkey may put off more modern and progressive viewers, but the overall story is filled with energy, humour and the classic Kar-leung flair.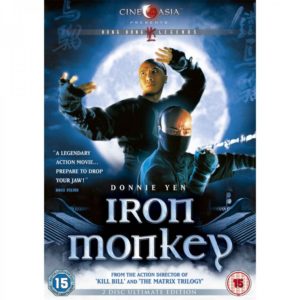 6: Iron Monkey
One of these monkey fish Kung Fu sub-genre movies, this wire-assisted, acrobatic movie is one of the top operatic and show-filled movies of its generation. Up there with other classics like Crouching Tiger, Hidden Dragon and The Matrix, this in-the-air fighting style inspired a generation of directors and choreographers. The story line maybe a little predictable (imagine Robin Hood but in Asia) but there is no rest-bite for the actors who seem to fight their way through the entire thing.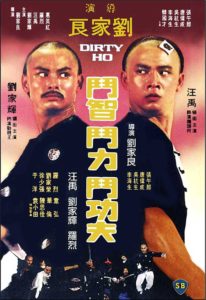 5: Dirty Ho
Although much less serious than others on this list, there is no surprise to see Lau Kar-leung's name on several of these titles. His hilarious Kung Fu flicks of the seventies and eighties brought a lighter side to marital arts that attracted wider audiences with a more slapstick approach to the genre.
The hilarious hijinks of Stephen Chow and Jackie Chan are not unfamiliar these days, but this was one of their first. This collaboration of great human martial arts skill and a candour for hilarity, the merchants that hide their Kung Fu abilities until the perfect moment makes for some hilarious storylines.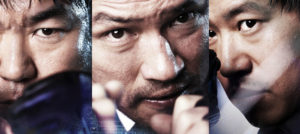 4: Fists of Legend
This one may be very 90s in appearance, but it is one not to be missed. Featuring the superstar Jet Li in his prime, this bone-crunching take on the story of Chen Zhen is a great progression from Fists of Fury – another classic on our list. The choreography and the skills displayed are second to none, and it's quite incredible that after all these years the fights are still just as impressive.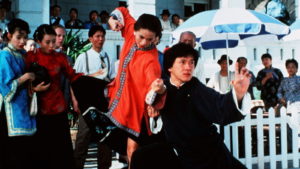 3: Drunken Master II
This high speed Jackie Chan classic is also very 90s but a great Chan classic that should be on everyone's to watch list. Although Drunken Master, the original, was a classic in it's own right, you can pick up from number two and not miss much. If you have the time however, do check out both, or even watch in marathon if you can keep up with the fury of fights, fists and flying kicks over four or more hours non-stop.
This movie also stars thei director himself, Lau Kar-leung, as they pull out all the stops and film scenes that will blow your mind like the bamboo tea-house fight against a 200-strong gan that wield axes.

2: The Prodigal Son
Terribly 80s and terribly good. This movie was created by the somewhat underrated director Sammo Hung. Full of action, this is a Kung Fu classic, and must appear on any Kung Fu movie list by default. The Prodigal Son shows off the skills of the Wing Chun fighting style, as Hung's protégé – the great Yuen Biao – goes from spoilt rich kid to kung fu master.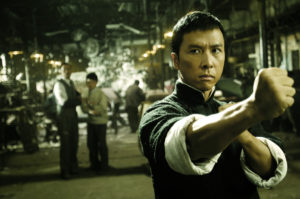 1: IP Man
A classic. Need we say anymore? Modern, smooth, full of martial arts skill and a pre-ordained success before it was even released. If you have not seen this movie, then stop reading this list and go and find the closest DVD shop of website streaming service. Following the story of the man who trained Bruce Lee, this somewhat nationalist movie from China takes a poke at the Japanese but not in a too offensive manner. By the time war breaks out, the choreography is the true winner of the battles that ensue.